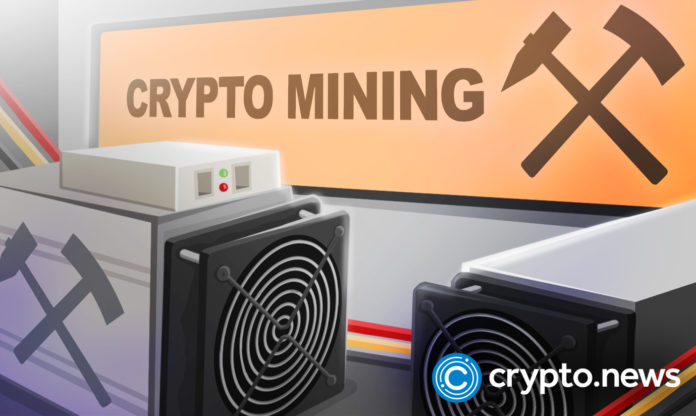 The flagship cryptocurrency, Bitcoin, has been outperforming other cryptocurrencies for over a decade. However, Bitcoin mining is facing a rough time amid the recent crypto market correction.
Miners in Haste to Sell Due to Debts
As the crypto winter hovers over the industry, Bitcoin miners are selling off large Bitcoin reserves to cover expenses. During the recent bear market, mining companies have found it difficult to make something out of the market situation.
Additionally, the hashrate is at its highest level, with the price of BTC swinging around the $20,000 mark. As a result, miners are finding it difficult to make headway.
Furthermore, according to Arcane Research's report, most Bitcoin miners are selling more BTC stash than ever before, a large shift from the first four months of 2022. 
However, the current mass sell-off of BTC calls for concern as the miners have no control over the market changes. 
According to a Bitcoin mining analyst, Jadran Mellerud, miners are forced to liquidate many of their holdings due to the market rout. Mellerud added that the downside is that it drives the price of Bitcoin further down.
Recently, a Toronto-based Bitcoin mining company, Bitfarms, sold a whopping 3,000 BTC. This represents more than half of its total supply. Bitfarm revealed that it sold the BTC stash due to mounting debt incurred by the company.
In a press release, Jeff Lucas, Bitfarms's financial officer, disclosed that, as we advance, the company will cease hodling its Bitcoin production. 
However, Lucas noted that Bitfarm is still bullish on the price appreciation of Bitcoin in the long run. Bitfarm's decision to stop hodling its daily BTC tokens is a strategic change to enable the company to focus on its mining operation. 
Mining has played a role in ensuring the stability and continuity of cryptocurrencies. Although expensive and labor-intensive, it offers the operators a handsome return. Many industry insiders see Bitcoin mining as one of the most lucrative crypto ventures.
However, this is not to say it has never experienced any setbacks. Even before the crypto market meltdown, miners have been grappling with many challenges that are yet to be addressed,
Mining companies face some problems: energy intensive, shortage of skilled hands, high operation costs, strict government regulations, etc.
The Rising Hash Rate
The hashrate of a network is the total of the computational power used in Bitcoin mining. A single hash rate represents a computer creating a number to guess a series of cryptographic features.
Whoever among the miners guesses the correct number will be allowed to validate a block of transactions added to the blockchain. This is repeated until the required blocks are achieved.
Since June, the mining revenue has been steadily declining and cannot stay above $20 million for a single block. Miners earn rewards for their role in the mining process.
As the broader market continues to struggle, crypto mining is becoming less profitable amid the high hashrate.
Credit: Source link