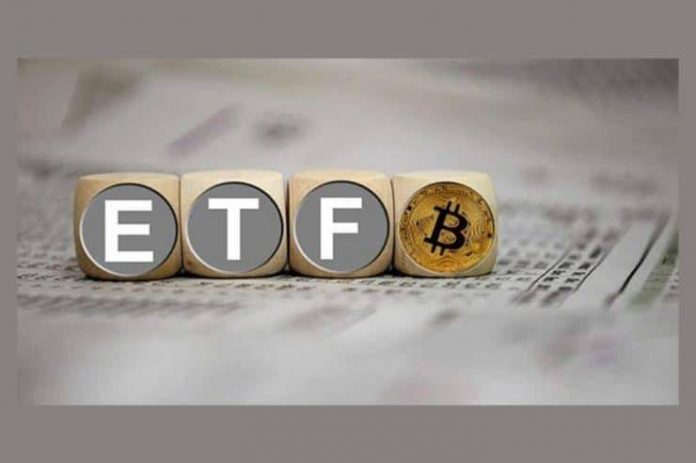 The US Securities and Exchange Commission (SEC) has been refraining from offering an exchange-traded fund backed by Bitcoin. Last month, the regulator approved a futures-based ETF.
BlockFi is a DeFi lending platform, and it has joined the list of firms that have filed applications with the regulator to no avail.
BlockFi pushing for Bitcoin ETF despite SEC's hesitance
In a filing published on November 8, BlockFi seeks the SEC's approval for a Bitcoin ETF dubbed BlockFi NB Bitcoin ETF. If the product is approved, it will trade under the ticker symbol, "BBBB."
The ETF will issue shares that depict Bitcoin's price movement. Moreover, BlockFi will have a custodian who will buy and sell Bitcoin on its behalf to cater for the expenses and redeem the Trust's shares. The share price will be updated daily depending on the real-time value of Bitcoin.
However, this ETF is different from what the SEC has approved so far. The ProShares Bitcoin Strategy ETF and the Valkyries ETF were approved last month and were backed by futures contracts. The ETFs enjoyed major gains after launching, with $BITO from ProShares reaching $1 billion in trading volumes on the first day.
SEC favours futures-based ETFs
The SEC has not approved any ETF backed by physical Bitcoin despite over a dozen applications on its table. The SEC chair, Gary Gensler, has been more open towards futures ETFs because they offer better investor protection and remove the chance of price manipulation.
However, the SEC could approve a Bitcoin-backed ETF in the future following the major gains made by the $BITO ETF last month. BlockFi is not the only firm that has filed for a Bitcoin-backed ETF. VanEck's filing for such a product is expected to be approved or denied by November 14. Grayscale is also planning to convert its Bitcoin fund into a publicly-traded ETF.
Despite the US's hesitance to launch a crypto ETF, other countries are pushing for these products. Australia recently issued recommendations regarding the launch of Bitcoin and Ethereum exchange-traded products (ETPs). Canada is already running several Bitcoin and Ethereum ETFs, and it was among the first country to approve such a product.
Your capital is at risk.
Read more:
Credit: Source link