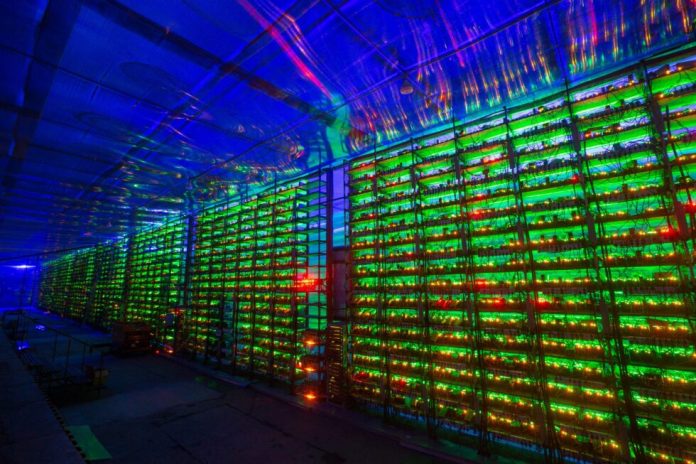 Bitcoin mining is still big business for miners. However, it is an energy-intensive activity which means that for it to be a profitable venture, miners would have to look for the cheapest electricity options available. This had been behind most of the miners previously set up in China but after the crackdown, had been forced to find cheap electricity elsewhere. This report takes a look at the miners who have managed to get access to some of the cheapest electricity.
Who Is Getting Cheap Electricity?
There are big players in the bitcoin mining space that have been able to get cheap electricity. These miners have their farms located in various places around the world, meaning that their electricity costs can differ by a very small to a very large margin. This has enabled some to have less cost than others, meaning that their operations remain more profitable than their counterparts.
Related Reading | Qantas Airlines Enters Crypto Fly Zone With NFT Drop
Stronghold is one of the names that pop up when the topic of bitcoin mining is raised. However, its size is not the only reason it's popular. The company pays the lowest price perf MWh among all of the big players in the space. For Stronghold, this comes out at $18 per kWh, $4 lower than the company with the second-lowest electricity costs on this list.
Greenridge clenches second place for low energy prices. It pays $22 per MWh, while Riot pays $24 for the same amount of electricity. Marathon, arguably the most popular on the list pay $4 more than Riot with electricity costs currently sitting at $28 MWh. Argo pays only a dollar higher at $29 per MWh.
Bitfarms has highest electricity costs | Source: Arcane Research
Other companies enter into the $30 territory with Hut 8, Core Scientific, Bit Digital, Hive, and Bitfarms all paying $35, $36, $36, $40, and $40 per MWh respectively. Putting them at the top of the list for bitcoin mining companies with the highest electricity costs.
Why Do Bitcoin Miners Need Cheap Electricity?
Having access to cheap electricity is important for bitcoin miners when it comes to their operating costs and profitability. Electricity remains the major running cost for these miners after purchasing the high-powered equipment needed to carry out their operations.
Related Reading | Canadian Authorities Seized Only 6 Of The 21 BTC Donated To The Truckers' Convoy
Bitcoin miners do not have different revenue potential given that the rewards for block size remain the same no matter who mines it. This is why it is imperative for miners to secure cheaper electricity. If they can effectively minimize their costs, then they are able to compete with other miners given that running costs are what separates the wheat from the chaff when it comes to mining.
BTC settles above $42K | Source: BTCUSD on TradingView.com
Featured image from Fortune, chart from TradingView.com
Credit: Source link