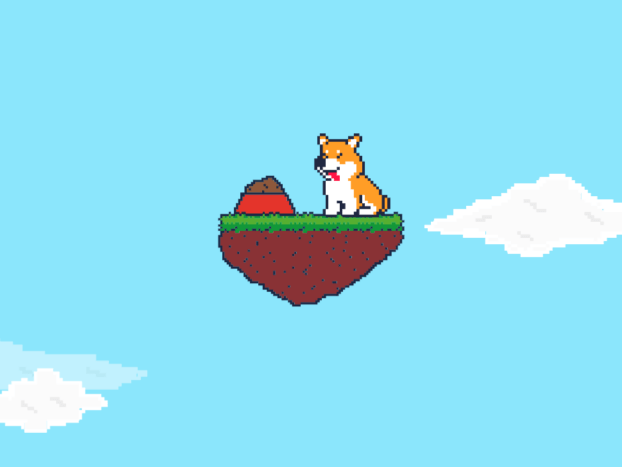 Join Our Telegram channel to stay up to date on breaking news coverage
Dogecoin has inspired a new generation of meme tokens, one of which is Tamadoge (TAMA). The new meme token has garnered massive investor adoption. TAMA, the native token for the Tamadoge gaming ecosystem, is already attracting a great deal of investor demand.
An Introduction to TAMA
TAMA is the ecosystem token for Tamadoge. Launched in 2022, Tamadoge intends to tap into the hype surrounding meme coins.
The platform connects the functionality of blockchain gaming and non-fungible tokens (NFTs) with the sharp gains for which the best meme coins have become known. This way, investors and gamers can both benefit at the same time.
In Tamadoge, players are transported into a virtual world where they can buy NFTs representing digital pets. The objective is to grow and breed the pets, increasing their strength and eventually using them to battle against the pets of other players. As players win battles, they enjoy rewards in the form of TAMA tokens.
TAMA will also serve as Tamadoge's governance token, allowing community members to stake it and vote on the platform's future direction.
Starting Strongly
Tamadoge began operating this year. One of the first points of operation was the launch of TAMA's presale in July, which turned out to be highly successful.
After just eight weeks, TAMA raked in $19 million from its presale. This compared favorably to several established coins, such as Ethereum (ETH), which raised $17 million in its initial coin offering (ICO).

Now that its presale has concluded, TAMA has begun to receive proper investor exposure. The asset completed its first centralized exchange listing earlier this week, debuting on the OKX exchange. The coin's price jumped by almost 1,005% in its first 24 hours, going from the listing price of $0.03 to $0.05.
🎉 Join our new listing celebration with @Tamadogecoin 🐕

Trade $TAMA on #OKX to share a prize pool of up to $200,000 🎁

🔳 Deposit $50 TAMA+ to earn $5 TAMA
🔳 Top 10 $TAMA *net depositors will receive extra prizes!
✨ Exclusive bonuses for OKX new users 📢

Enter 👇

— OKX (@okx) September 27, 2022
In addition, TAMA's trading volume has surpassed $10 million already. This shows a significant level of investor demand, making TAMA one of the hottest new cryptocurrencies in the market.
Investors looking to purchase the asset can do so on decentralized exchanges like the OKX DEX and Uniswap. Both platforms accept users worldwide, so TAMA has become a globally accepted coin.
Open OKX Account
Why TAMA Is Set for a Pump
Although TAMA has had an impressive debut, the asset is set for even bigger gains down the line. For one, Tamadoge is gearing up for a full platform launch before the end of the year. This means that gamers could play the game and make TAMA-based transactions.
Tamadoge also intends to launch the Tamaverse – a metaverse iteration where players can mint and create their own digital pet NFTs. With its expansion into the metaverse and NFTs, we believe that this platform could easily become a market leader – and lead to a bull run for TAMA and its investors over time.
Buy TAMA on OKX
Read More:
Tamadoge – Play to Earn Meme Coin
Earn TAMA in Battles With Doge Pets
Maximum Supply of 2 Bn, Token Burn
Now Listed on OKX, Bitmart, Uniswap
Upcoming Listings on LBank, MEXC
Join Our Telegram channel to stay up to date on breaking news coverage

Credit: Source link