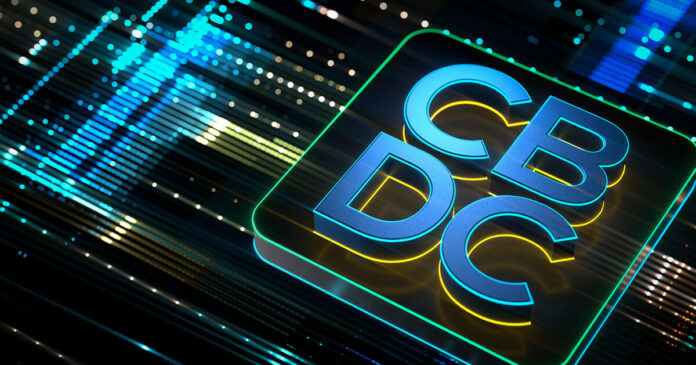 The Bank of International Settlements (BIS) predicted that there will be 15 retail and nine wholesale Central Bank Digital Currencies (CBDCs) by 2030, according to its survey of 86 central banks.
Central Banks increasingly pro-CBDC
According to the report, 93% of central banks are researching CBDCs, and more than 50% have started making substantial efforts to develop one, including creating a pilot project.
While only four countries—Nigeria, Jamaica, The Bahamas—have issued retail CBDCs, BIS noted that other apex banks could follow suit, as 18% of the 86 banks surveyed said they could give retail national digital currencies soon.
Meanwhile, the top banks of countries such as England, Peru, India, Canada, and the European Central Bank are actively investigating the possibility of issuing digital versions of their currencies.
Additionally, BIS noted that the increasing popularity of cryptocurrencies appears to be a significant factor driving Central Banks' interest in CBDCs.
"Nearly 60% of respondent central banks said that the emergence of cryptoassets and stablecoins has accelerated their work on CBDCs."
BIS extol CBDCs virtues
The report also highlighted the multiple advantages of stablecoins. It noted that retail CBDCs will improve financial inclusion and payment efficiency while wholesale CBDCs will enhance cross-border payments.
BIS stated that CBDCs would complement the current fast payment systems (FPS) already in existence, adding that more than 80% of central banks think there might be value in having both an FPS and a CBDC.
"Depending on their design, FPS and retail CBDCs can achieve similar objectives, such as enhancing financial inclusion and promoting faster and more efficient domestic and cross-border payments. In addition, they both enable broader innovation and enhanced competition, which can increase the availability and accessibility of cheaper payment products and services."
However, BIS noted challenges to CBDCs development, such as the uncertainty about the legal basis to issue such digital currencies.
The post Bank of International Settlements predicts 15 retail and nine wholesale CBDCs by 2030 appeared first on CryptoSlate.
Credit: Source link