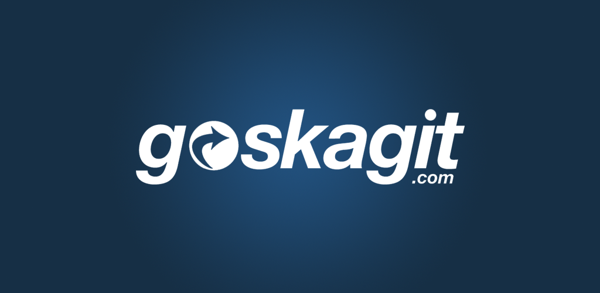 Opening at the Seattle NFT Museum on April 16, 2022
SEATTLE, April 4, 2022 /PRNewswire-PRWeb/ — Today, the Seattle NFT Museum announced the third exhibition this year, titled "The Climate Conversation," which will open on April 16th. This exhibit brings the climate conversation to center stage, displaying works that challenge trends and explore emerging technologies to solve mass energy consumption.
Ticket now on sale: Exhibition Opening Event, April 16th 6:30pm – 10:00pm PT
Seattle NFT Museum is hosting an opening event to launch the new exhibition. Attendees have the opportunity to hear directly from the artists and collectors on display, learning more about their work and inspiration and meeting them IRL to ask questions. Tickets are on sale now for the exhibition opening on Saturday, April 16th, 6:30pm-10:00pm. Purchase tickets here – https://www.seattlenftmuseum.com/visit
Featuring work by Refik Anadol, GMUNK, Sara Ludy, and Kyle Gordon, the Social Alpha Foundation presented a selection of the most talented NFT Artists in the world who auctioned 8 unique carbon net-negative nifties. With support from RNDR, and hosted by Nifty Gateway, all proceeds went to the Open Earth Foundation, a US-based research and deployment 501c3 nonprofit, raising funds to develop innovative open digital infrastructure for improved management of planet Earth —helping track transparently the global progress on the Paris Agreement to avoid the existential risk of climate change.
"The CarbonDrop was truly a before-after moment on how NFTs have empowered artists and creators to become a new power for philanthropy, supporting environmental and social causes that are as disruptive and inspiring as art itself. We have been honored to work with brilliant digital artists and a strong support network to make our work on climate change take off." Martin Wainstein, Executive Director, Open Earth Foundation
United Nations' DigitalArt4Climate Collection "Humanity challenged by Climate Change" curated by Anna Dart
On November 13, 2021, thousands of delegates from over 200 countries and non-governmental organizations (NGOs) convened in Glasgow, Scotland for the biggest climate conference in history, COP26. For this special occasion DigitalArt4Climate, the first NFT Art Contest for Climate founded by GloCha in partnership with UN-Habitat, Unique Network, Exquisite Workers and Social Alpha Foundation brought together over 200 artists from 58 countries, all working at the intersection of art and technology in the hopes of inspiring a cleaner future. Unprecedented COP26 collection featured on CNN Philippines and WSJ+ champions Bricx Martillo Dumas, Eka, Amir Karimi, Chloé Hajjar, Kat Hassell, Elena Gris ,Gemma Quevedo, Davi Russo, Amazing Devya, Nico Lob, Judit Canela, Nicolle Rockstroh, Roger Haus, Exquisite Workers etc.
"Seeing the global climate change storm building up creates a lot of uncertainty, anxiety and a sense of hopelessness, but when we turn in our quest for answers on the question: What can I do, What can we do? towards culture and art, our minds brighten up and we feel inspiration and joy. Yes, we can build a haven – a societal and natural environment that nurtures and protects us when the storm hits. If we combine the transformative power of culture with the transformative power of technology, like we do with the DigitalArt4Climate initiative – we can build a movement of global angels that care for the common good and who care for Mother Earth…" Miroslav Polzer, GloCha founder
"We believe that through the process of appreciating art we witness the struggles and the brilliance of humanity and through the process of creating art we surrender to the brilliance within ourselves." Roger Haus, Exquisite Workers founder
Our generation has been blessed by the conspicuous opportunity to impact our world with the transformational power of Art and Blockchain together. Art is free, and looks for human expression and emotional impact on behalf of society. Blockchain allows flexible ownership models in a collective intelligence framework in search of a trustless financial system. By identifying our social priorities we can take advantage of this historical opportunity of merging art and technology to build the world we always dreamed about." Irina Karagyaur, Head of the Metaverse Growth at Unique Network
"We have inherited incredible legacies from our common ancestors. Let's become the ancestors that next generations will be proud of. Let's be passionate, vulnerable and rebel for life. Let's look deeply at entirely new ways and tools to build a better world. When we act together, the whole thing is much more than the sum of the parts." Anna Dart, Exquisite Workers co-founder
Featuring works by Robert Bohn, The Cheeseman, SEÑORLUPE, and Ty Carter, the WAX blockchain (Worldwide Asset eXchange™) is the #1 metaverse blockchain for video games and NFTs, and the most utilized blockchain in the world with over 12 million accounts and 20 million daily transactions.
Best known as "The King of NFTs," WAX is the leading NFT blockchain. It has successfully facilitated the trade of millions of NFTs from partners including Mattel, Hasbro, Funko, Sony, Capcom, MLB, Atari and more.
"WAX was designed from the beginning to be incredibly energy efficient. That is why WAX NFTs use a tiny fraction of the energy of Ethereum and Bitcoin. In fact, WAX is 125,000 times more energy-efficient than Ethereum and WAX is already carbon neutral." – William Quigley, Co-Founder of WAX.
PFP Collection: Al Goanna
Al Goanna is a generative PFP project utilizing the Algorand blockchain. Their mission is to drive real world impacts, having planted 44K Trees and raised over 200,000A for their project tree fund. The PFPs chosen to display will be voted by the Al Goanna community. The Algorand blockchain seeks to be the most energy efficient "proof of stake" blockchain, partnering with ClimateTrade to further reduce their footprint.
"We are excited to be a part of the "climate conversation" and help change the narrative around Green NFTs. We are passionate advocates for the Algorand Blockchain and the nascent NFT eco-system that resides there. With the majority of our lives increasingly spent in digital spaces it is great to have the opportunity to take part in real life exhibitions such as this." – Ben
Seattle Artist: Maksim Surguy (@msurguy)
Maks Surguy is a digital artist and plotter enthusiast. He creates generative artworks that often come in digital and physical form at the same time. His artworks are often inspired by nature and are produced through heavy use of mathematics and coding.
This project embodies a unique take on a concept of "vector fields" within generative art. Vector fields often resemble the movement of wind in nature. Each artwork in this series was created using a set of unique mathematical formulas that shape the 3D representation of a "vector field". Each artwork is a 24 second-long looping video, revealing the resulting vector field as if it was drawn with light. As for a physical counterpart, each of the artworks can be accompanied by a machine-produced drawing or CNC-machined physical piece containing an imprint of the vector field representation. This NFT collection was minted on Tezos, an eco-friendly blockchain.
"Creating an artwork on the blockchain and as a physical object at the same time provides new ways of ownership and brings new opportunities for global reach. Using only eco-friendly blockchains like Tezos, I am excited to combine digital and physical mediums to create artworks inspired by nature." Maks Surguy, artist
Seattle Collection: Neon Space
Neon Space is a collection of animated artworks based in a fictional space called Neon City. These artworks are owned and distributed as NFTs on the WAX blockchain. A cross-section of meme culture and vaporwave aesthetic, each collection represents a block of neon signs on the streets and storefronts of Neon City. Formed by a group of lifelong friends with credentials including audio engineer, visual effects artist, and graphic designer, Neon Space is the byproduct of four friends from Issaquah, WA. Louis Ramsay, Max Funke, Paul Heredia & Marc Hart.
Seattle NFT Museum Permanent Collection:
The launch of this exhibition will feature the first look of Seattle NFT Museum's early permanent collection. The purpose of the permanent collection is to showcase and support as many artists as possible. The collection will be continually updated and always available to see online, with a select few on rotation at the physical museum. The first NFT on show was created by the Seattle-based team, NFT Worlds (https://www.nftworlds.com/). NFT Worlds was created to be the most powerful, cross-platform (computers/consoles), community-driven & developed metaverse platform of its kind.
Seattle NFT Museum is open to the public 11PM – 6PM Monday and Wednesday, 12PM – 6:30PM Thursday through Sunday. Daily tickets are available for purchase by visiting http://www.seattlenftmuseum.com. Admission is $15 for all visitors. Ticket proceeds directly contribute to the operating costs of the museum.
As a center for supporting the NFT creator and collector community, the Seattle NFT Museum is a physical space designed to explore the boundaries of digital art. Exhibits include featured artists, notable private collections, and educational displays. The museum hosts ticketed events, private showings, live mintings, and is open to the public for a suggested donation during business hours. Also available for booking private corporate events.
SOURCE Seattle NFT Museum

Credit: Source link