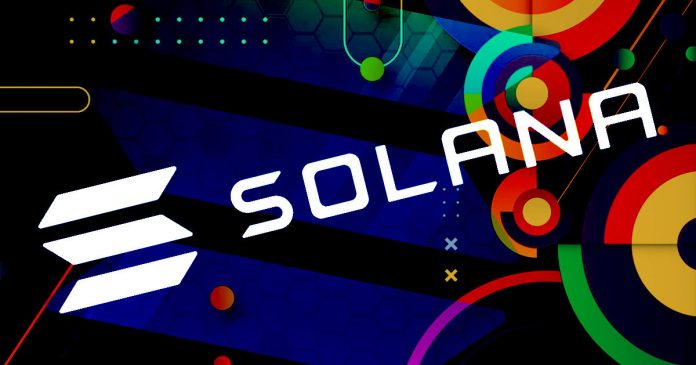 👋 Want to work with us? CryptoSlate is hiring for a handful of positions!
Solana Ventures and Solana Foundation have raised a $100 million investment fund for crypto projects in South Korea, weeks after Terra's network collapse left many crypto projects in the country in a state of limbo.
The general manager for games at Solana Foundation, Johnny B. Lee, said the fund would mostly be for crypto projects in the country based on Solana. But it will also support projects that were based on Terra.
It was revealed that part of the fund would be dedicated to blockchain gaming, while other sectors such as decentralized finance and non-fungible tokens will also receive significant investments.
This fund is the latest Solana plan to become a choice network for blockchain gaming. Last year November, it launched a similar $100 million fund with FTX and Lightspeed Ventures geared towards drawing gaming projects to its network.
Terra's collapse wiped off close to $40 billion from the crypto market, but the South Korean crypto scene appears to have suffered the most as many of the network's projects are from the country.
However, it is unclear if South Korean developers would be willing to take Solana's bait because the blockchain network has suffered seven outages in 12 months, leaving many to question its viability.
Meanwhile, the South Korean government has also stepped up its bid to become the hub for Metaverse technology. The country recently revealed its intention to invest $187 million in building its Metaverse, focused on growing its digital content footprint.
Crypto networks court Terra projects
Several crypto blockchain networks have been courting Terra-based projects to migrate to their ecosystem.
Popular layer2 network, Polygon, launched a $550 million development fund for Terra projects to migrate to Polygon.
1/ The future of web3 is not about who wins, but how we help each other. 🤝

That is why @0xPolygon & Polygon Studios will team up with @OnePlanet_NFT, a premier marketplace to help onboard Terra-based projects to Polygon. pic.twitter.com/J2qsu8NpZ6

— Polygon Studios (@polygonstudios) May 25, 2022
According to Polygon Studios CEO Ryan Wyatt, this move is designed to help projects affected by Terra's crash.
OnePlanet, an NFT marketplace, is the first Terra-based project to migrate to the L2 solution.
Other blockchain networks like Fantom, VeChain, and Juno have also sought to attract Terra projects through various initiatives.
Any Terra Luna projects out there looking for a new chain, please PM us.

Fantom's uptime is 100%, fast, low-cost, and reliable, with a great community.

Can assist with a grant program, integration, marketing, and connections.#terra #Terra_Luna #Luna

— Fantom Foundation (@FantomFDN) May 15, 2022
Juno offers as much as $7 million in incentives for projects willing to port to its ecosystem, while Fantom offers grants, marketing, and ecosystem connections.


Credit: Source link